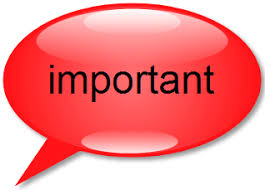 LFGA IPSC Match & RO Course
LFGA IPSC Match & RO Course
Hello Folks

It is fantastic that the LFGA Shooting Sports Facility will once again be able to host a large number of out of town competitors.  We will also be providing a Canadian Firearm Safety Course for new shooters and Range Officer course for our new members. 

IPSC PROVINCIAL MATCH 
Our facility will be closed this Friday, Saturday and Sunday for an IPSC match that will be using most of our ranges. Thursday night the organizers will be closing ranges as they start the major work that needs to be done to create the various stages.  We are offering camping access for the competitors and officials.  Competitions like this provide us with revenue that we use to offset our expenses.  This means access to the range will be limited to the IPSC organizers and competitors. 

Your gate cards will temporarily be deactivated and will be reactivated Monday morning. 

Let's hope the weather is great for our guests. 

CFS COURSE (PAL and RPAL)
In addition, Allan Friesen will be instructing a Canadian Firearms Safety course in the classroom so those participants and instructors will have access. 

RANGE OFFICER COURSE
This course will be on August 28 on the Classroom starting at 1:00PM.
Range Membership is required and you must register by email at: [email protected]
Provide the following information:Your Name:Your Phone Number:
Your Membership Number:
The cost for this is $35.00. 

Cheers,
Rick 
Rick Blakeley, Volunteer Range Operator and President LFGA Shooting Sports Facility
Box 1358Lethbridge, Alberta
CANADA   T1J 4K1
Cell 1 (403) 308-3541
Fax: 1 (403) 327-9026
URL: www.lfga.club