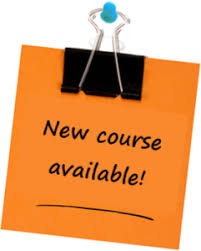 LAST RANGE OFFICER CERTIFICATION COURSE AVAILABLE 2021
LAST RANGE OFFICER CERTIFICATION COURSE AVAILABLE 2021
New LFGA Range members who are not yet Range Officers are invited to a Zoom meeting. Please forward this email to others that would be interested. Everyone will need to individually register for the course even if they will be attending on one computer.
IT Requirements: Computer with decent screen size, camera, microphone.
Membership Requirement: LFGA Range Membership number.
Cost: $35.00 EMT to: lfga.range.operator@gmail.com
When: Saturday, Oct 16, 2021 08:00 AM
Register in advance for this meeting by clicking the following link:
https://us02web.zoom.us/…/tZwrcuGupjstE9BQVN9DVqgiyjbSZ
After registering with Zoom, you will receive a confirmation email containing information about confirming your registration with me and the processes required for joining the meeting.
CheersRick Rick Blakeley,
Volunteer Range OperatorLFGA Shooting Sports Facility
Box 1358Lethbridge, Alberta Canada
T1J 4K1
Cell 1 (403) 308-3541