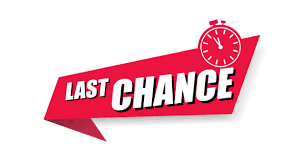 TWO CONTESTs CLOSING TODAY!
TWO CONTESTs CLOSING TODAY!
Enter now before it's too late!
IMAGE – US – LOGO CONTEST – DEADLINE IS TODAY!
What design can you imagine best represents the Lethbridge Fish & Game Association and our 100 years of service?
In honour of our 100th Anniversary, the Lethbridge Fish and Game is holding an image design contest with BIG cash prizes and a chance to have your design printed on T-shirts and other limited edition LFGA 100th Anniversary SWAG in addition to the official 100th Anniversary Medallion!
1st Place Design Prize: $500.00
2nd Place Design Prize: $300.00
Member's Choice Design Prize: 4 – T-shirts printed with your Winning Design!
Visit LFGA.club for full details.
PHOTOGRAPHY COMPETITION
This is a reminder that the Photography Competition deadline is today!
The Photography Competition deadline is March 15th, 2023. For Full contest details click the button below.
Contact Michelle Kennedy at [email protected] if you have questions.