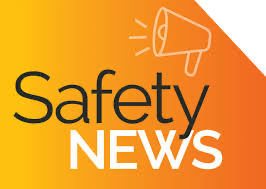 LPS Night Training at the Lethbridge Fish and Game Association -Shooting Sports Facility 
LPS Night Training at the Lethbridge Fish and Game Association -Shooting Sports Facility 
LPS Night Training at the Lethbridge Fish and Game Association -Shooting Sports Facility 
The Lethbridge Fish and Game Association and our Shooting Sports Facility encourages all levels of police training at our facility. We support their work as they keep us safe so we want them to be safe and trained in a manner that improves their abilities.
These officers very often encounter situations in the dark of night where they are required to react responsibly. To this end the LPS will be holding night training at our range. All levels of safety are in place to guarantee the safety of all citizens including these officers. So people will notice the sounds of firearms being used during September and October.
Thank you for your consideration as these sessions proceed.
Regards
Rick
Rick Blakeley, LFGA Range Operator and President
Lethbridge Fish and Game Association
Shooting Sports Facility
Box 1358
T1K4K1
TEXT: 403-308-3541
EMAIL: [email protected]
WEB: www.LFGA.club