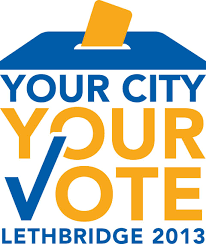 2021 Municipal Candidate Responses
2021 Municipal Candidate Responses
POLITICS – Municipal Election – Responses to the LFGA 2021 Questions to Candidates.
Ten questions taken from comments, concerns and issues raised or discussed by members and the LFGA Executive were submitted to all Candidates in the 2021 Municipal Election. Their responses and any message they chose to include will be published in full on our website on the page listed below.
The Candidates are listed in the order they respond with a timestamp of when it was received. A link is attached to EACH Candidate's name that has submitted a response. By clicking it will open a page with their individual responses/messages. These have only been edited or formatted for space/continuity and no changes have been made to the actual content.
As your web browser will open a new page for each Candidate it should be easy to compare multiple responses side by side. Please note some browsers may be set to block opening new windows or tabs. I will update responses a minimum of two times a day until Tuesday of next week.
Candidates were asked to submit responses by this Friday the 8th so they could be considered before the next set of Advance Poll dates. All Candidates have been given the same information and opportunities including an offer to share a message of their own on our social media. It is VERY important that we get a STRONG LFGA voter turnout and ask you to, as you have for previous elections, inform and encourage your family and friends to get out and vote for the best candidates. OUR COLLECTIVE VOTES DO MAKE A BIG DIFFERENCE to the outcome of the Lethbridge Municipal election!
We will be adding updates here daily and send out consolidated email notices to members. If you have questions, comments please contact me by email lfga.community.relations@gmail.com – Scott Sweetman, Community Relations Chair
The link below will take you to the index page showing the candidates that have responded up to the last update.https://lfga.club/election-2021/