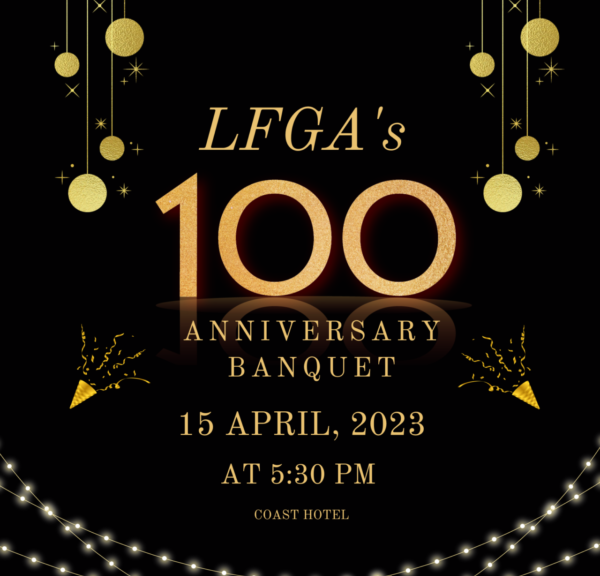 LFGA 100th ANNIVERSARY BANQUET
LFGA 100th ANNIVERSARY BANQUET
It's the last week to snag your tickets to this celebratory event!
LFGA 100th ANNIVERSARY BANQUET 2023!
After too many years of COVID we are back!!
Please SAVE the DATE for our 100 year celebration Banquet!
We are a wonderful outdoor community and it's time to get together. This should be a great event with lots of memories of our 100 years of service to our community. We will limit the speakers and present the awards at a later date so you can enjoy the socialization that has always been our hallmark at our banquets. So bring your friends and book a table of 10. There will be limited seating for this event.
Great Silent Auction Items will be up for grabs!
EVENT DETAILS:
When: Sat, April 15th 5:30 PM, MST
Where: Coast Lethbridge Hotel & Conference Centre
Tickets: Adult – $55 / Under 12 – $35
Schedule: Doors Open 5:30 PM – Cash Bar 6:00 PM – Program starts at 7:00 PM
Tickets available ONLINE and at Kerber Floors and at Marksman Guns and Sports – For more information contact Joel Rigby at [email protected]