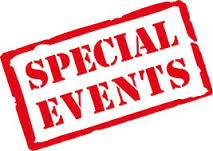 LFGA SPECIAL EVENT LISTING
LFGA SPECIAL EVENT LISTING
This page highlights upcoming special events, competitions, etc.  Regular programs will be under the 'Shooting Sports Facility' Menu.
---
Celebrating 95 Years of Community Service

by the Volunteers of the
Lethbridge Fish and Game Association
Watch for exciting 95th special events throughout the year. Make sure you are on our mailing list so you don't miss anything!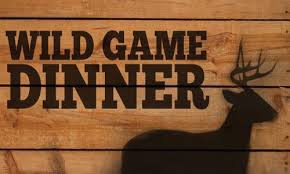 LFGA ANNUAL TROPHY NIGHT AND WILD GAME SUPPER 2020!!!
Like an AMAZING exotic taste experiences?
Excited by prizes and awards for all the best of the year?
FANTASTIC horns, the largest fish and OUTSTANDING volunteers in our community?
What about THRILLING Silent Auctions and draws?
If you like any or all of these things PLUS a great evening of EXOTIC WILD GAME DISHES prepared the Master Food Crafters at L.A.Chefs! exciting fun, awards, and recognition join us for the LFGA ANNUAL TROPHY NIGHT AND WILD GAME SUPPER 2020!!!
EVENT DETAILS:
When: Sat, 8 Feb 2020 6:00 PM, MST
Where: Coast Lethbridge Hotel & Conference Centre
Tickets are Adult – $50 / Under 12 – $25 Buy Tickets Online
Drinks: 6:00 – Program starts at 7:00pm
Tickets available ONLINE, at Kerber Floors and Marksman Guns & Sports – For more information contact Jonn
If you are interested in lending a helping hand, please let Jonn know at the above email address.
---

LFGA Photography Competition 2019
5 Categories
• Wildlife
• Scenery & nature – landscapes, flora, fauna
• Open – outdoor activity, fishing camping, hiking, etc
• Personal trophy – catch of the day, upland/water fowl, big game
• Youth – pics submitted and taken by photographers under the age of 10 years ( not category specific )
Rules
You may enter a MAXIMUM of 2 photos per category.
No photos from previous years. Photo must be taken in the current hunting/fishing season
Photos must be taken in North America
Amateur photographs only, no professional photos. No enhancements
Photos must be unframed and in a 5″ * 7″ or 8″ * 10″
If submitting via email please send to michelle_fel[email protected] Please add "LFGA Photo Comp" to the subject line
On the back of the photo or in the email include ALL of the following information or your photo will not be entered.
1. The location the picture was taken,
2. Your name, address & phone number
3. Your LFGA number
4. Category entered
Photos must be dropped off or emailed before Saturday, January 11,2020 No late entries will be accepted
Marksman Guns & Sports, 312 13th St North
Kerber Floors, 1422 2nd Ave South
Winning photos will be on display at the LFGA Banquet at the Coast on February 8th, 2020
Questions? E-mail Photography Chair Michelle Kennedy
Please add "LFGA Photo Comp" to the subject line.
L