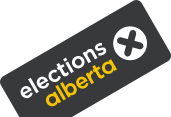 Alberta Provincial Election May 29th
Alberta Provincial Election May 29th
Be Prepared and Commit To Vote!
On May 29th Alberta goes to the polls! This is going to be a CRITICAL election for our community. It's very important that everyone is prepared and registered to vote and make our voices heard.
We have a lot more information coming soon on the parties, their platforms, policies and where local candidates stand on issues we care about so watch for club mail or visit our social media or website at LFGA.club regularly.
PLEASE make sure you are eligible to vote and that you have either confirmed your registration or have submitted your registration to vote BEFORE May 17th.
Commit to voting on Election Day, in advance, or by mail and encourage your family and friends to turn out too.
For eligibility, registration status, ID requirements, all the ways to vote, where to vote and more, visit: elections.ab.ca