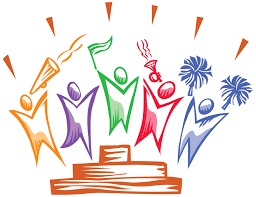 95 Years of Community Service!
95 Years of Community Service!
Guess who turned 95 this year? We did!! The Lethbridge Fish and Game Association has been a cornerstone of community service in Lethbridge and area for 95 years!
We have weathered social changes and remained relevant. We have met political attacks with education and real facts, changing our detractors into some of our strongest supporters. We have met the increased encroachment of industrial and residential growth on nature, flora and fauna, with proactive programs donating hundreds of thousands of dollars and volunteer hours to protect wildlife habitat. We have taught firearm safety, encouraged the values of a healthy outdoor life full of wonder and respect for the nature and people around us!
Join us in 2019 in a year-long celebration that will include the launch of new projects and new projects for this celebration. In addition to our lfga.club website we will be launching a special anniversary site at lfga95.com that will focus on all the exciting special events and activities. In addition, the site will have a section focusing on our historic 95 years of community service in Lethbridge – it will be your year-long one stop site for everything 'lfga 95!'
In addition to the new anniversary web site we have a set of social media focused on all the exciting LFGA 95 celebrations, special events and projects. Below is a list of those address and a special contact email for LFGA 95 communications.
Website* http://www.lfga95.com
Email* [email protected]
FaceBook* LFGA '95' (@lfga95)
Twitter* @lfga95
Instagram* lfga_95
*Please note these media sites will not be active until next week
Look for the first 'LFGA 95 Years of Service event THIS weekend' with the reopening of a newly redesigned and repurposed Range 3. Watch our regular media for a release later today of the details of this opening.
We will also be looking for a number of our community members to volunteer for important roles in our LFGA 95 celebration. We will have both long term and one-time event volunteers
We will be putting out calls for volunteers as need and pls stop by LFGA95.com next week to see our initial opportunities. Whatever your level of involvement we will have an opportunity for you to get involved. If you have special needs and would like us to accommodate we will work to facilitate those needs so everyone that wants to be involved can be involved in this one in a lifetime celebration! For more information on how to get involved right away please email us